OCIS is a subsidiary of Ogosin Chemical Industries Sdn Bhd (OCI) which specializes in the manufacturing of Industrial and Institutional Cleaning Chemicals – 'EQ' brand.
Our factory OCI is situated in Seremban, Negeri Sembilan.  The factory occupies a land area of 20,000sqft.  Our factory ensure that only biodegradable materials that are safe to the environment are used in the productions process with up to date technology and continuous research and development.  The company has succeeded in producing top quality and cost saving products.
OCIS is managed and operate by a team of work force with vast experience in the trade and are committed to provide customers with effective and efficient services at all times.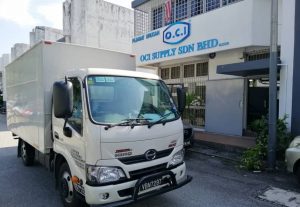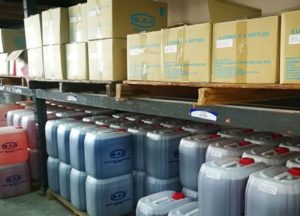 OUR MISSIONS:
– Striving to meet the increasing and diversified demands of the customers
– Providing quality products and reliable services
– Becoming professional marketing partners for our principals to meet the objective of sales, market information and customer service.
– Being the preferred supplier of our customers, with our products exceeding their quality requirements.
– Giving timely information to the customers regarding trends of the market dynamics
– Harnessing the creative energies of all our people through team work, develop and a transparent work environment.
OUR FOCUS:
OCIS focus is to foster growth and promote enduring business ties with client. Customer responsiveness and commitment is the driving force in the quest for excellence.
A reliable and trustworthy supplier – Right from sourcing, supply of material and services at the closer step of the customer in full range of Cleaning and Maintenance Products.  We are dedicated to bringing quality, healthy and safe alternatives to the industry everyday needs.